There are plenty of mandatory sights with lots of tourists in Rome, but this little neighborhood is really one of a kind.
Quartiere Coppede is an amazing place to lose track of time, the tourist tides and the 21st century. And it's all free for the wanderer to explore.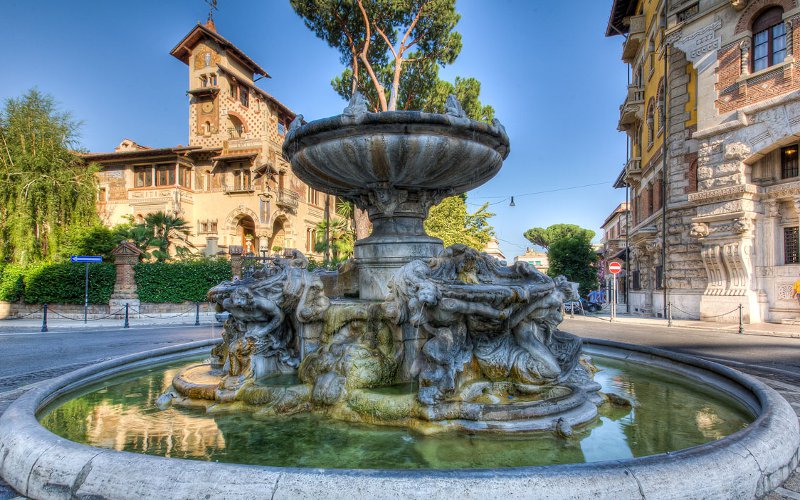 The Coppede is a must-see for travelers to Rome who enjoy eclectic architecture but also for travelers who want a nice way to spend a few hours escaping the city centre bustle.
You enter this magical place through an arched entry. Amazing buildings seem to grow and bloom before your eyes. Turrets and towers, mosaics, lanterns, painted facades, porticos and loggias. Every building has some eye catching element within its design.
The area is close to "Villa Torlonia" (coming soon to the blog) and is a lovely way to spend an afternoon.
HOW TO GET THERE
In front of Cameo building, take the tram 19 and get off at Buenos Aires Square